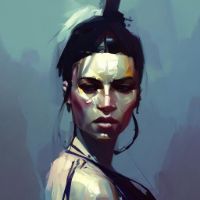 Ukrainian Name Generator
Welcome to the Ukrainian Name Generator! Use this idea generator to generate thousands of possibilities for Ukrainian names. Have fun!
Enjoy your green, no ads and privacy-first visit! Learn more
10 tips for coming up with Ukrainian names
Research traditional Ukrainian names.
Look up Ukrainian language translations of common first names.
Get inspiration from local landmarks and geographical features like rivers, mountains and forests.
Look up names of gods and goddesses of Ukrainian mythology.
Research names of old kings, princesses and nobility.
Look at Ukrainian surnames and pick a first name based on one of these.
Look at old family coats of arms and use elements in them to create a unique name.
Check out modern Ukrainian singers, authors, politicians – you may find some interesting name ideas.
Explore Ukrainian language books and magazines – you may find some old and forgotten names.
Investigate the origin of Ukrainian culture for some truly unusual and creative first names.
Ukrainian Names For Your Baby
Ukrainian names are very diverse and can be as short or long as you wish. You can use them to name your baby, but you must be sure that they are appropriate for your child's age and personality. It is recommended that you avoid using names that sound rude or suggestive. Instead, you can choose more feminine names. These include Kateryna, Myroslava, Sasha, Olexandra, and Orynko.
Why should you use a Ukrainian Name Generator?
Using a Ukrainian Name Generator can be a great way to quickly find unique and interesting Ukrainian names. It can be helpful for finding creative choices for naming a child or for simply finding a unique name for any purpose. With a name generator, you can quickly explore a wide range of options and find something that is truly special and original.
So many ideas, but can I use the Ukrainian names for free?
All random Ukrainian names created with this tool are 100% free to use without any need to provide credit (although we do appreciate the occasional shoutout). Be a little careful though, as there is always a small chance that an idea already belongs to someone else.
Is there a limit to how much I can generate with this random Ukrainian Name Generator?
There's thousands of Ukrainian names in this Ukrainian Name Generator, so you won't need to be worried that we'll run out anytime soon. Just have fun with it.
For even more ideas and some additional options, be sure to also check out the Ukrainian Name Generator over on The Story Shack.
Explore some Ukrainian names
Roman Polishchuk
Myroslav Chernenko
Viktor Kostyuk
Stanislav Sytnyk
Petro Ostapchuk
Inna Symonenko
Oleksandra Tretyak
Natalya Ovcharenko
Ivanna Oleksiyenko
Yevheniya Kharchenko

No ads, green and privacy-first
This site serves no ads, runs on renewable energy and fully respects your privacy. The only way it earns is by accepting donations.
Will you support with a small donation?
Supporters enjoy instant benefits
You will also receive access to an enhanced experience over on my other site thestoryshack.com that includes a no-ad approach, unlimited access to all its current tools and DRM-free artwork.
Thank you!
- Martin