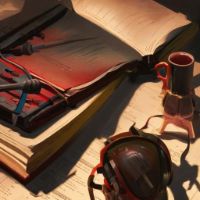 Random Adjective Generator
Welcome to the Random Adjective Generator! Use this idea generator to generate thousands of possibilities for adjectives. Have fun!
Enjoy your green, no ads and privacy-first visit! Learn more
10 tips for coming up with adjectives
Read a variety of books in different genres.
Try to look at everyday items from a new perspective.
Start a list of ideas and brainstorm associations.
Use a thesaurus or an online tool to help you find words.
Make a list of all the different feelings you have felt and the words which best describe them.
Use all five senses when describing something.
Observe people and try to describe how they look and act.
Review lists of adjectives to help spark ideas.
Combine two different words together to form a new one.
Choosing adjectives which appeal to the senses will help create vivid descriptions.
How Adjectives Are Used in English
Adjectives are used to describe a noun. They can be either Superlative, Comparative, Appositive, Demonstrative, or Coordinate. The adjectives will describe the noun in terms of its qualities or attributes.
Why should you use a Random Adjective Generator?
A Random Adjective Generator can be an invaluable tool for sharpening your creative skills. It can help to break you out of your comfort zone and provide inspiration for new ideas. It can also simply be an enjoyable distraction from work, allowing you to relax and explore an interesting variety of words.
So many ideas, but can I use the adjectives for free?
All random adjectives created with this tool are 100% free to use without any need to provide credit (although we do appreciate the occasional shoutout). Be a little careful though, as there is always a small chance that an idea already belongs to someone else.
Is there a limit to how much I can generate with this random Random Adjective Generator?
There's thousands of adjectives in this Random Adjective Generator, so you won't need to be worried that we'll run out anytime soon. Just have fun with it.
For even more ideas and some additional options, be sure to also check out the Random Adjective Generator over on The Story Shack.
Explore some adjectives
weary
beautiful
billowy
narrow
accidental
colorful
tart
lethal
taboo
faithful

No ads, green and privacy-first
This site serves no ads, runs on renewable energy and fully respects your privacy. The only way it earns is by accepting donations.
Will you support with a small donation?
Supporters enjoy instant benefits
You will also receive access to an enhanced experience over on my other site thestoryshack.com that includes a no-ad approach, unlimited access to all its current tools and DRM-free artwork.
Thank you!
- Martin