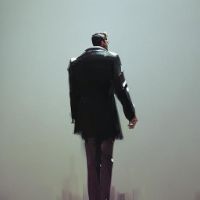 Code Name Generator
Welcome to the Code Name Generator! Use this idea generator to generate thousands of possibilities for code names. Have fun!
Enjoy your green, no ads and privacy-first visit! Learn more
10 tips for coming up with code names
Use words with strong meanings or associations.
Aim for brevity and clarity.
Use a combination of letters, numbers and adjectives.
Don't use terms easily associated with sensitive data.
Use words that are unique, but also easy to spell and pronounce.
Avoid using words related to existing products.
Look to popular culture for inspiration.
Avoid using personal names.
Use words with a positive connotation.
Incorporate multiple meanings into the code name.
Combine words in interesting ways.
Code Names - A Fun Game to Play With Your Friends This Summer
If you're looking for a game to play with your friends this summer, check out Code names. This game, designed by Vlaada Chvatil, will keep you on your toes as you race to be the first team to solve a mystery and win.
Why should you use a Code Name Generator?
Using a code name generator can be beneficial for a variety of reasons. It is a great way to come up with easy-to-remember yet secure aliases for projects, so that conversations related to them can remain private and secure. Furthermore, a code name generator can add an element of fun to project work by providing a convenient way to come up with unique and creative names. Finally, code name generators can encourage creativity by providing ideas and suggestions that you may not have originally thought of.
So many ideas, but can I use the code names for free?
All random code names created with this tool are 100% free to use without any need to provide credit (although we do appreciate the occasional shoutout). Be a little careful though, as there is always a small chance that an idea already belongs to someone else.
Is there a limit to how much I can generate with this random Code Name Generator?
There's thousands of code names in this Code Name Generator, so you won't need to be worried that we'll run out anytime soon. Just have fun with it.
For even more ideas and some additional options, be sure to also check out the Code Name Generator over on The Story Shack.
Explore some code names
Fickle Behemoth
Clean Master
First Walker
Purple Patriot
Prime Zeus
Chief Wing
Impish Lurker
Wise Foxtail
Vicious Alpha
Giant Hurricane

No ads, green and privacy-first
This site serves no ads, runs on renewable energy and fully respects your privacy. The only way it earns is by accepting donations.
Will you support with a small donation?
Supporters enjoy instant benefits
You will also receive access to an enhanced experience over on my other site thestoryshack.com that includes a no-ad approach, unlimited access to all its current tools and DRM-free artwork.
Thank you!
- Martin