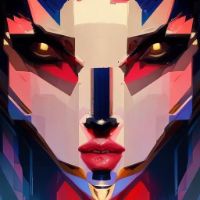 Species Name Generator
Welcome to the Species Name Generator! Use this idea generator to generate thousands of possibilities for species names. Have fun!
Enjoy your green, no ads and privacy-first visit! Learn more
10 tips for coming up with species names
Brainstorm: Consider characteristics of the species, its environment, and its behavior.
Draw Inspiration from Nature & literature: Research geographic regions, cultures, mythology, etc.
Look at Latin & Greek: Incorporating Latin and Greek words is a popular option.
Analyze Competitors: Are some of your competitors using creative names? Look for inspiration in those.
Mix Language & Syllables: Mix language and syllables together if you can't find a fitting word.
Opt for Abstract: Try to avoid overly literal or scientific names.
Seek Feedback: Invite colleagues and friends to suggest ideas or give feedback.
Use Uppercase & Lowercase: Use uppercase and lowercase letters to make the species name stand out.
Search for Puns: If you're looking for a humorous species name, try to come up with a pun or play on words.
Check the Database: Make sure that you don't accidentally choose a name that's already taken.
The Taxonomy of Species Names
There are rules governing the naming of new species. You can find out the rules by reading the description of the species you are interested in.
Why should you use a Species Name Generator?
Using a Species Name Generator can be a great way to quickly generate unique and interesting species names. It can be especially useful in the creative process, providing a platform to spark ideas and provide unique twists to existing species concepts. It can also be helpful for ensuring that existing species names do not infringe on existing intellectual property.
So many ideas, but can I use the species names for free?
All random species names created with this tool are 100% free to use without any need to provide credit (although we do appreciate the occasional shoutout). Be a little careful though, as there is always a small chance that an idea already belongs to someone else.
Is there a limit to how much I can generate with this random Species Name Generator?
There's thousands of species names in this Species Name Generator, so you won't need to be worried that we'll run out anytime soon. Just have fun with it.
For even more ideas and some additional options, be sure to also check out the Species Name Generator over on The Story Shack.
Explore some species names
Bhiramoth
Gavehog
Visaino
Olludian
Vucuphan
Kateodae
Cennaron
Chononesh
Eniidae
Qhathearot

No ads, green and privacy-first
This site serves no ads, runs on renewable energy and fully respects your privacy. The only way it earns is by accepting donations.
Will you support with a small donation?
Supporters enjoy instant benefits
You will also receive access to an enhanced experience over on my other site thestoryshack.com that includes a no-ad approach, unlimited access to all its current tools and DRM-free artwork.
Thank you!
- Martin