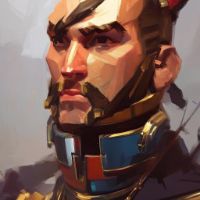 Imperial Name Generator
Welcome to the Imperial Name Generator! Use this idea generator to generate thousands of possibilities for Imperial names. Have fun!
Enjoy your green, no ads and privacy-first visit! Learn more
10 tips for coming up with Imperial names
Combine words or syllables from existing languages like Latin, Greek, and Sanskrit.
Use a play on words, like naming a mountain range after an animal or creating an anagram of a popular saying.
Introduce prefixes like Aqui- (water), Terra- (earth), Astro- (star), and Astra- (celestial).
Look for imperial-sounding words in various languages, such as regal, grand, or majestic.
Draw inspiration from great empires of the past such as the Byzantine, Roman, and Persian Empires.
Incorporate descriptions of geography or local landmarks into names.
Think of ridiculous, over-the-top titles or epithets that are likely to be used.
Explore words related to military or political power, like dominion, dominion, authority, and rule.
Draw from folklore and mythology to craft compelling names.
Use a random word generator to spark ideas.
Imperial Names
The name Octavius C. f. was used for a Roman emperor who lived in the year c. f. (about 250 years). He was also known as Gaius Julius Caesar Octavianus. As a result of his successful reign, his name has been a very important part of Latin culture. So much so, that many other Latin-speaking nations have adopted a similar name, Fabius Maximus Verrucosus. It has even been shortened to Fabius for some purposes.
Why should you use an Imperial Name Generator?
Using a Imperial Name Generator can be a great way to get creative and find some really cool sounding names for something important. It can help give your projects a more professional feel, as well as being a lot of fun. Being able to explore different combinations and meanings of words is an exciting way to add a unique flair to any project.
So many ideas, but can I use the Imperial names for free?
All random Imperial names created with this tool are 100% free to use without any need to provide credit (although we do appreciate the occasional shoutout). Be a little careful though, as there is always a small chance that an idea already belongs to someone else.
Is there a limit to how much I can generate with this random Imperial Name Generator?
There's thousands of Imperial names in this Imperial Name Generator, so you won't need to be worried that we'll run out anytime soon. Just have fun with it.
For even more ideas and some additional options, be sure to also check out the Imperial Name Generator over on The Story Shack.
Explore some Imperial names
Jonuto Decely
Venantius Pontustiris
Ariuber Macriulus
Starudus Mucusus
Venantius Philelia
Flartia Mosuttian
Domillae Jirillin
Lekendria Cateria
Maveria Felette
Viovera Articia

No ads, green and privacy-first
This site serves no ads, runs on renewable energy and fully respects your privacy. The only way it earns is by accepting donations.
Will you support with a small donation?
Supporters enjoy instant benefits
You will also receive access to an enhanced experience over on my other site thestoryshack.com that includes a no-ad approach, unlimited access to all its current tools and DRM-free artwork.
Thank you!
- Martin