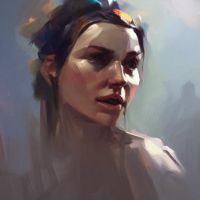 Hungarian Name Generator
Welcome to the Hungarian Name Generator! Use this idea generator to generate thousands of possibilities for Hungarian names. Have fun!
Enjoy your green, no ads and privacy-first visit! Learn more
10 tips for coming up with Hungarian names
Understand basic Hungarian language conventions and spelling rules.
Research Hungarian cultural traditions for inspiring names.
Study Hungarian history for idea-generating name sources.
Incorporate elements of the surrounding landscape into your names.
Look up popular Hungarian first names and surnames.
Look up Hungarian myths and legends for interesting name inspiration.
Explore Biblical and other religious texts for Hungarian-sounding names.
Look through lists of Hungarian royal family and nobility names.
Try combining popular Hungarian names or creating new composite names.
Analyze name elements used in Hungarian fairy tales and folk stories.
The Origins and Variations of Hungarian Names
Hungarian names are composed of three parts: bynames, family names, and given names. Each part can have multiple variations. For example, there are a few famous Hungarians with more than one name. This article provides an overview of the origins and variations of the different types of Hungarian names.
Why should you use a Hungarian Name Generator?
Using a Hungarian Name Generator can be a great way to come up with unique names for a project or character. It is also useful for anyone looking to learn more about Hungarian culture. it provides a great opportunity to explore unfamiliar names and get exposed to different cultures. Plus, it can be a fun and creative way to come up with names for stories, games or other creative projects.
So many ideas, but can I use the Hungarian names for free?
All random Hungarian names created with this tool are 100% free to use without any need to provide credit (although we do appreciate the occasional shoutout). Be a little careful though, as there is always a small chance that an idea already belongs to someone else.
Is there a limit to how much I can generate with this random Hungarian Name Generator?
There's thousands of Hungarian names in this Hungarian Name Generator, so you won't need to be worried that we'll run out anytime soon. Just have fun with it.
For even more ideas and some additional options, be sure to also check out the Hungarian Name Generator over on The Story Shack.
Explore some Hungarian names
Szabó Jakab
Simon Patrik
Balogh Gergő
Balog Bertalan
Simon Krisztián
Papp Diána
Juhász Anita
Sípos Natália
Papp Zita
Virág Enikő

No ads, green and privacy-first
This site serves no ads, runs on renewable energy and fully respects your privacy. The only way it earns is by accepting donations.
Will you support with a small donation?
Supporters enjoy instant benefits
You will also receive access to an enhanced experience over on my other site thestoryshack.com that includes a no-ad approach, unlimited access to all its current tools and DRM-free artwork.
Thank you!
- Martin