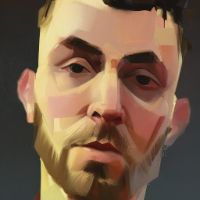 British Name Generator
Welcome to the British Name Generator! Use this idea generator to generate thousands of possibilities for British names. Have fun!
Enjoy your green, no ads and privacy-first visit! Learn more
10 tips for coming up with British names
Incorporate common British surnames like Anderson, Brown, Jones, Taylor, etc.
Look to popular British books and films for inspiration.
Combine names with British-related words like Albion, Dartmoor, Elgin, etc.
Play with spellings of common names and words to create a unique name.
Check out websites that catalog British first names and surnames.
Reference British towns, counties and cities for ideas.
Look to British mythology for unique names.
Research royalty and British historical figures.
Research popular British surnames from previous decades.
Try combining two names for a unique hybrid.
Popular British Names
There are lots of different names that you can find in the British language. Some of the popular ones include: Jasper, Hamish, Clementine, and Sterling. You might also be interested in learning more about Byron and Roscoe.
Why should you use a British Name Generator?
A British Name Generator can be a great tool for finding a unique name for yourself or a loved one that has a British connection. It can help you find a perfect name that reflects your own nationality or heritage, or just to find something unique and different that stands out from the crowd. It can also be a good way to research potential baby names, as you can easily access thousands of options in just a few clicks and get an idea of what is available for your baby.
So many ideas, but can I use the British names for free?
All random British names created with this tool are 100% free to use without any need to provide credit (although we do appreciate the occasional shoutout). Be a little careful though, as there is always a small chance that an idea already belongs to someone else.
Is there a limit to how much I can generate with this random British Name Generator?
There's thousands of British names in this British Name Generator, so you won't need to be worried that we'll run out anytime soon. Just have fun with it.
For even more ideas and some additional options, be sure to also check out the British Name Generator over on The Story Shack.
Explore some British names
Lister Brougham
Grindan Dwight
Paxton Duty
Errol Hayley
Bernard Daggett
Nelda Estridge
Bree Gelling
Darel Havins
Ardith Deeks
Alodie Higgins

No ads, green and privacy-first
This site serves no ads, runs on renewable energy and fully respects your privacy. The only way it earns is by accepting donations.
Will you support with a small donation?
Supporters enjoy instant benefits
You will also receive access to an enhanced experience over on my other site thestoryshack.com that includes a no-ad approach, unlimited access to all its current tools and DRM-free artwork.
Thank you!
- Martin