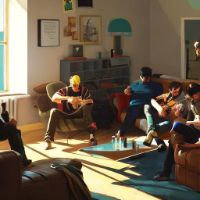 Pictionary Word Generator
Welcome to the Pictionary Word Generator! Use this idea generator to generate thousands of possibilities for Pictionary words. Have fun!
Pictionary - Recreate a Famous Artwork Game
When you're looking for something to keep your kids entertained, you'll find that a pictionary game can provide them with hours of fun. This is especially true if you pick a fun picture to draw or a famous painting to recreate. There are a variety of different ways to play a pictionary game, but they all have rules.
Quick Draw
If you're a fan of game shows such as the Emmy award winning reality series House of Cards, you've likely played one of the many variations of "Pictionary." In fact, the game can be quite addicting. To play it well, you'll need to have some semblance of concentration. You'll also need a fair amount of patience. After all, you're trying to get your team of aspiring artists to draw a single picture in less than sixty seconds. The best part is, you'll probably have a good time doing it. Aside from the competition, you'll also get to test your artistic wits against some of the best minds in show business.
While you're at it, you might want to take a look at Quick Draw, a free online game based around the art of improvisation. It's a little bit of fun, and it's also a great way to hone your skills as a newbie or a more experienced player.
Recreate a Famous Artwork
The Pictionary: Recreate a Famous Artwork game encourages creativity, collaboration and communication. This is a fun team building activity that can be played with your co-workers. There are many different versions of the game to choose from, including a board game and an online game. You can even use a professional artist as your leader for this fun and engaging game.
Playing the game involves having one person draw a picture in response to a sketch prompt. Then, the other team members guess the picture. If at least one member of the team guesses the picture, they get points for it. If no one guesses, the opposing team gets points.
A team that finishes a square wins the game. Each round, a team goes head-to-head with the other team to try to guess what the other team is drawing. For example, a team might guess the word "powder" for the powdered wig in an 18th century Parisian painting. Another team might guess the word "blue" for the blue house in a Chagall painting.
The game has a range of difficulty levels, so it's great for all ages. The game can be played with three players, but you can also play with just two. It can be played on the internet or via a video call, depending on the number of participants. Whether you're looking for a quick, inexpensive and entertaining way to bring the fun of the Pictionary game to your office, or you're looking for a way to add some team-building to a party or gathering, you'll find the perfect version of the game here. And remember, you can always make your own version of the game, using a self-hosted version of the software.
Rules
One of the most interesting games to play is pictionary, and there are a few rules that you need to know to win. The best part is that it's not as complicated as it sounds. For example, you're not required to roll the big ol' die to move to the next square on your grid, but it can't hurt. There are also rules that pertain to the actual game itself. To start, decide which category of cards you're going to use for each square and where you're going to draw them. This will ensure a more fluid play.
There are a few other rules of thumb to consider, such as using the same picturists, and having players make the most of their time on the court. It's also good to note that this is a team sport. In other words, no stealing the spotlight or talking over your teammates' heads.
Online games
Pictionary is a fun game that's perfect for family and friends. If you're looking for a good icebreaker for your next party, this is an ideal way to get everyone involved.
The basic game is simple. You have to draw a picture of something on the board, and then your teammates have to guess what you've drawn. When you're done, you'll get points for your team.
In this version of the game, you can play with as many people as you want. You can either choose the word list that comes with the game, or you can make your own.
You'll also be able to create custom prompts for the other players. For example, you could have one team draw a picture of a Christmas tree, while another team draws a picture of snow. Or, you can choose different categories to reflect the season you're in, such as winter, spring, and summer.
Another great feature is that you can choose to play a 2-player game. This will reduce the amount of competition, but keep it fun.
A player who guesses first will be able to advance to the next round faster. However, it's important to take the time to discuss the rules of the game with your group before you start.
To play, you'll need a pencil and paper. Also, you'll need a second person who can act as a moderator. That way, the game doesn't get messed up.
Online Pictionary games are great for parties, work gatherings, and for bonding. You can even have a virtual happy hour. And the best part is that you don't have to pay anything.
Pictionary is a fun, creative game that's sure to bring everyone together. It's a great way to improve communication, boost teamwork, and overcome boredom.
Educational value
Children's picture books are a critical part of educational life. They provide students with a variety of benefits, including developing reading skills, improving language skills, and promoting social and emotional development. Picture books are also valuable teaching tools for teachers.
Children's picture books are an essential component in the development of a child's sense of self, imagination, and understanding of the world. These books can promote self-expression, encourage learning about culture, and even help children develop empathy. However, many people are not aware of other ways in which these books can be used to enhance the learning experience.
For instance, children can develop an appreciation for art by reading picture books featuring beautiful illustrations. They can learn to understand concepts such as personal identity and moral values by examining picture books that feature diverse characters.
Picture books also stimulate cross-curricular work and creativity. For example, re-reading a picture book can be a great way to help children remember a story. This is especially beneficial for ELL students, who may not be able to read a textbook in their native language.
Aside from enhancing language proficiency, picture books can help ELL students build their vocabulary. For instance, the book Levi Strauss Gets A Bright Idea highlights important vocabulary.
Moreover, picture books can be helpful for teachers who want to engage their students in discussion. The retelling of a story can allow students to analyze the plot from different perspectives. Moreover, picture books can be a safe way for discussing more complex issues.
Finally, picture books can be an important tool for teaching young students about the history of their country and the national heroes. Whether they choose to read picture books or use them for lessons, teachers should make sure that they are appropriate for the child's age and academic level.
So many ideas, but can I use the Pictionary words for free?
All random Pictionary words created with this tool are 100% free to use without any need to provide credit (although we do appreciate the occasional shoutout). Be a little careful though, as there is always a small chance that an idea already belongs to someone else.
Is there a limit to how much I can generate with this random Pictionary Word Generator?
There's thousands of Pictionary words in this Pictionary Word Generator, so you won't need to be worried that we'll run out anytime soon. Just have fun with it.
For even more ideas and some additional options, be sure to also check out the Pictionary Word Generator over on The Story Shack.
Explore some Pictionary words
banana
love
bounce
mountains
flower
star
bow
mouse
angel
box